Dear Friend,
Did you know that the Big Pharma companies have been using natural foods, herbs, and supplements in medicine for centuries?
It's true...
They search the world finding remedies and ingredients to use for their drugs.
In fact, they have massive budgets for research and development. Like mad scientists they test all with different compounds.
For example...
Did you know a drug you might be currently taking uses the saliva of the Gila monster?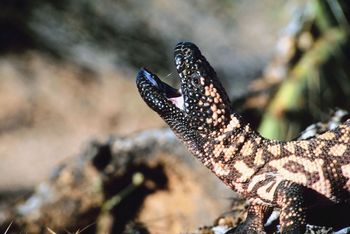 The Gila monster is a venomous lizard native to parts of southwest U.S. and Northern Mexico. It contains a protein that is 50% similar to the human hormone GLP-1.
GLP-1 is responsible for insulin release and regulating glucagon.
Or what about the herb Goat's Rue, which contains guanidine.
Guanidine is the herbal prototype for the pharmaceutical drug Metformin.
The herb Goats Rue was used in folk medicine to treat diabetes dating back as early as the 5th century.
In the early 20th century, researchers isolated the compound guanidine. Metformin is the most popular diabetes drug in the world.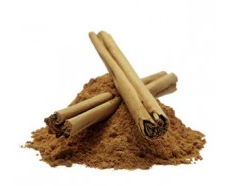 In 2003, the National Institute of Health did a scientific study showing cinnamon reduced blood sugar in type 2 diabetics while improving triglycerides up to 30% and total cholesterol by up to 27%.
Then there's Zinc.
As early as the 1930s, zinc was used to make insulin last longer when injected by delaying its absorption from the injection site. This reduces the insulin injection requirements.
Did You Know ...
A condiment shown to improve insulin sensitivity by up to 40% and reduce post-prandial (post meal) glucose levels by 34%, that is probably already in your refrigerator... but did you know when and how to use it correctly?
Two seasonings that have compounds that act on sugar - taste great, and are probably already sitting right in your kitchen fridge.
An herb 300 times sweeter than sugar that has been used for centuries that not only won't raise your blood sugar... it has actually been shown to improve it!
An edible fruit that has insulin-live effects that has been shown to lower to lower post-prandial (after meal) blood sugar by more than 50% in scientific studies.
A plant used in Mediterranean cuisines for flavoring soups and stews that has been shown to help the body process insulin more efficiently, which leads to decreased insulin resistance and better blood sugar control.
2 tasty fats that have been shown to decrease total cholesterol and LDL by 10%, and reduce post-prandial (after meal) blood sugar levels by 30% for patients with type 2 diabetes.
Two herbal beverages proven to have a favorable effect on blood sugar and prevent diabetic cataracts. You actually drink your way to health.
A spice that improves glucose metabolism by 20% and decrease fasting blood sugar levels by 29%, which you can probably already find in your kitchen cabinet.
Or How About This ...
A common food that lowers your risk of metabolic syndrome by 35% and is shown to lower blood sugar levels, insulin resistance, and A1C levels at only 1/2 cup daily... and tastes delicious.
An herb that has been used for almost two thousand years as a natural treatment for diabetes and considered to be one of the most powerful of all herbs for improving blood sugar.
An uncommon whole grain that keeps blood sugar levels under control and can be used in your favorite dishes and eaten as a cereal... and no it's not the popular oatmeal or quinoa.
A popular beverage that surprisingly has been shown to decrease insulin resistance, and even raises HDL the "good cholesterol" while reducing the glucose output from the liver to lower blood sugar levels.
A plant commonly used as a spice, which was shown to increase glucose uptake into the muscle cells without the help of insulin in one Australian study. It also lowered blood sugar levels up to 35% in a study published in The European Journal of Pharmacology.
Eat this fruit to load your body with antioxidants that protect against diabetic retinopathy as well as lower blood sugar levels.
A mineral shown in clinical studies to improve blood sugar in an insulin-like way by reducing fasting blood sugar levels by 20% that is available at any local health food store.
A vitamin found in one of the most popular breakfast foods that can also play a role in preventing diabetic neuropathy and reduces fasting blood sugar by as much as 50%.
More on these in a minute, but first...
The Secret To Lowering Blood Sugar Quickly
When your blood sugar is high, it can almost feel like you're trying to put a fire out.
And let's face it, there are a number of reasons why someone would want to lower blood sugar fast.
Maybe you have a doctor's appointment.
Maybe you enjoyed yourself for the holidays and didn't test because you knew your blood sugar would be high.
Maybe you didn't test because you didn't want to feel like a failure.
Or you went on blood sugar testing vacation and said, "I'm gonna eat what I want."
I understand. I get where you're coming from.
What could be easier than just weaving a few natural remedies into your daily life?
There's really nothing more to it than that.
Don't believe me? Proof is no further away than your next meal.
Try this. The next time your blood sugar is high, drink water. That's right... plain old WATER.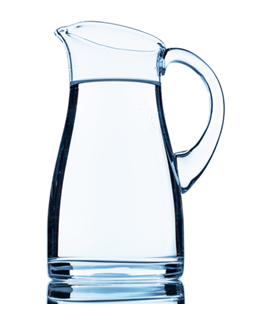 Water is powerful and will help dilute high blood sugar. Drink a big gulp (48 oz) of water. Wait 1 hour. Test your blood sugar again. Wait another hour. Test again.
Continue drinking after the big gulp until you get to half of your body weight in ounces. For a 200 lb man, that's 100 ounces.
Why did I want you to do this? To prove to you that natural cures... such as water... have an immediate effect on your blood sugar.
You have access to over 100 proven to work foods, herbs, supplements, and alternative medicine techniques that are EASIER than this water solution. Because let's face it. Most of us don't drink the daily recommended amount of water. That's easier said than done.
What if all you had to do was sprinkle this sweetener on your food?
That's what I'm offering you here. And all these all natural solutions came from my experience...
Working With Over 500 Doctors Who Treat Diabetes
So who am I?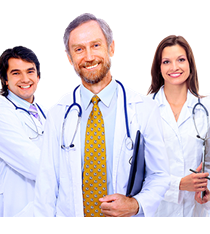 In my job I've worked with over 500 physicians who treat diabetes including: Endocrinologists, Family Practitioners, Internists, Nephrologists, Cardiologists, Podiatrists, and Pediatricians.
In all, I have experience working at a top pharmaceutical company since 2003.
Here are some of the things that I have done:
Promoted oral diabetes drugs and insulin to health-care professionals
Launched and sold 4 blockbuster drugs for diabetes (A blockbuster drug is a drug that does over $1 Billion in sales)
Worked closely with other Healthcare professionals such as: registered nurses, nurse practitioners, CDE's (certified diabetes educators), registered dieticians, exercise physiologists, pharmacists, and physician assistants
Worked in 2 major medical teaching institutions and taught 200 plus residents (those in postgraduate medical training) on the diabetes disease state and pharmacology
Worked closely with medical practitioners in clinics, private practices and 4 major hospitals
Conducted Diabetes Health Fairs where I educated people on diabetes and did screenings
I'm not telling you the above to brag. Instead I simply want you to see that I know what I'm talking about when it comes to diabetes. My family has gone through it. I see doctors treating it every day. And I've even been called in to teach about the disease to the up and coming doctors of tomorrow.
Lower High Blood Sugar Naturally Now!
It's Finally Here! All of the foods, herbs and supplements you need to control your blood sugar naturally, all in one Report.
You see, I've just completed a new resource called "Lower High Blood Sugar Naturally: 51 Foods, Herbs, and Supplements That Lower Blood Sugar" that gives you all the foods, supplements, dosage and servings you need to control Type 2 Diabetes naturally.
It's unlike anything else in this area that's out there right now. This report has taken extensive research to put together.
Of the doctors that I work with, one commonly asked question that most of them get is "How do I lower my blood sugar naturally and quickly?"
To tell you the truth, there's really not a lot of information out there on this subject.
Sure there are herbs that improve diabetic retinopathy (damage to the retina). And stuff like that. But what about natural ways to lower your blood sugar?
Nothing.
No real solid guides out there on how to control or lower blood sugar naturally with foods, herbs, spices, and nutritional supplements.
But now there is!
To be up-front with you, I thought long and hard about delivering this exclusive information only as part of a high priced membership program where I charged at least $300.
But instead of going to all the trouble of recording videos and the time it would take to put together weeks and weeks of material in a membership platform - I settled on a instantly downloadable report as a perfect and convenient way to deliver this information (for you and me).
Special Limited Time Offer
That's why the entire Lower High Blood Sugar Naturally Package is only $19. (This price will go up after the introductory Internet offer is over).
SPECIAL OFFER: Order Today And We'll Even Throw In Lower High Blood Sugar Naturally - Volume 2... For FREE.
That's right! I'm going to DOUBLE your ways to lower blood sugar naturally with the second volume in the set.
Now in addition to Volume 1... Get Volume 2 to complete the collection absolutely FREE.
With Volume 2, you'll now have over 100 natural foods, herbs, supplements, and alternative medicine methods that will help you control your blood sugar naturally like never before.
In this all new volume, we share even more of the most powerful ways on the planet to naturally lower your blood sugar.
Don't worry, downloading everything is a piece of cake and just for ordering today...
Get These 2 FREE Bonuses For Fast Action
Needless to say, this information is jam packed with uncommon ways to lower your blood sugar naturally with foods, herbs and nutritional supplements. The truth is, you'll never find this in-depth information in any book or manual out there right now. But even with that said, just to sweeten the pot a bit I'm also going to hand you 2 special bonuses to reward you for taking action immediately.
Free Bonus Gift #1: Tasty Diabetic Recipes (Value $19)
In this cookbook you'll discover 95 mouth-watering recipes to meals, snacks and desserts that are more friendly on your blood sugar. This book of recipes is the perfect compliment to the Lower Your Blood Sugar Naturally Report. Bring the flavor and variety back to your meals for you and your family.
Free Bonus Gift #2: The Diabetes Toolkit (Value $17)
At last! All you need to know to control your blood sugar through selecting the right foods with this simple to use step-by-step toolkit. Never struggle with what foods to eat again. This guide takes you by the hand and shows you how.
There you have it - you couldn't ask for a better deal, unless I also throw in my... And if that wasn't enough, here's something else...
100% Risk Free Guarantee

Listen, if you don't agree that this is the most impactful, eye-opening and practical information you've ever received on the subject of Lowering High Blood Sugar Naturally simply email me and I'll issue you a 100% refund on the spot. No hard feelings and no questions asked. In fact, I'll extend this guarantee for an entire 30 days after you get everything! This is my personal guarantee to you.

That's right, 30 days to use and benefit from this unique information or else ask (and receive) an immediate refund. And if you decide to opt for a refund I still want you to keep all the bonuses as my free gift just for giving this a shot.
Fair enough?
I urge you to take action right now and grab this material on Lowering High Blood Sugar Naturally. Trust me, you won't want to miss out on this one.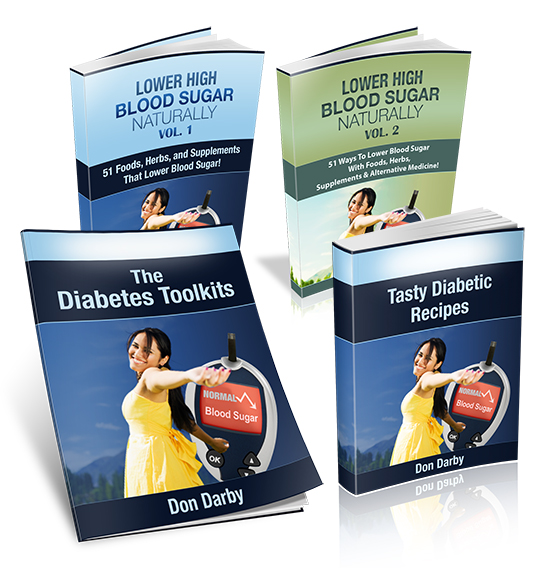 Here's How To Order Right Now
It's easy to get started right away. Simply click the Enroll in Course link below to get started.